Albert is Developing in the Cloud.
=
---
Albert has a passion for farming and the preservation of Organic Produce and the well being of Earth
---
---
---
---
After the closing of my flooring construction firms, a California Corporate Construction retro-fit contractor in two classifications C-54 tile masonry and stone,  and C-15 hardwoods, carpets, sheet vinyls and other flooring materials. Albert was a member of the Roseville Chambers of commerce and the young professionals under 40. Albert Joins Mayor Kevin Johnson Greenwise initiative a 23 city union that has a focus on the creation of green jobs.
---
Albert joins Hemp Technologies, Inc. North Carolina as Business Developer to what is now well known as the holy grail of building materials called Hempcrete. Albert demonstrates to ARCHITECTS / DESIGNERS / PLANERS FOR SOCIAL RESPONSIBILITY /,   and Builders / in SFO.   The next couple of weeks Hemp Technologies sells out and hits the Stock Market running to generate over 300,000,000 million in revenues.  Albert never sees a dime.
---
In 2014  Albert Guadan lead the way in showing
Hempcrete
commercially using a
#Hempcrete
block he made using
ASTM
approved mortar,  at  North Americas most respected shows to ARCHITECTS / DESIGNERS / PLANERS FOR SOCIAL RESPONSIBILITY /,   and Builders / in SFO.  Sponsored by Papa Earth, Nicole and Hemp Contractors, Inc.
---
Albert creates start-up CEO of Hemp Contractors, Inc. 2015
                  Http://Hempcontractors.com
---
Albert CO-Founder of API PROGRAMMERS, INC.
---
---
---
"Breaking barriers between mobile carriers "
Albert Guadan
Twilio, and Albert Guadan broke Barriers between mobile carriers live and Albert,  became one of only hand-full of developers across the globe to build website to website global VOIP application in real time at Twilio Conference 2016. The next day Twilio IPO'ed and hit the stock market generating Billions.
Contact Albert Guadan & Start a Hempcrete Project
This is the about page of Albert Guadan and part of his portfolio & NON-Profits
Albert Guadan is a Social Entrepreneur and listed below are just a few of Albert's  creations
   Hemp Contractors is a Social Media Website Platform
Albert Guadan creates new brand of plywood,  and is more sustainable than traditional plywood. The new brand is called PLyHemp®.com is the future of sustainable plyboard using Hemp,  saving trees.
SocialMediaGrids® is a website Platform for on and offline application Technology NEW to the Digital Market Place, and offers Technology driven products that Albert Guadan has developed from scratch.  SocialMediaGrids® offers Digital Menus, Digital Business Cards that Function with Social Media Buttons.  The best digital business cards can be found at SocialMediaGrids®.com
SocialGrids.info is a learning website for higher EDU of portable mapping for offline use in portable mobile devices. Albert Has Created the Worlds First Hybrid Offline – Online Photo Gallery Featuring Hemp Technologies in memory of CO-Founder David Madera ( it  works with out the use of the internet [works using internet too] opens in Adobe® Reader Duel – Digital Technology)
Albert Guadan Has Benchmark the Best Digital Business Cards found on the Web As of Today 2013 Click onto the DBC and Open it in Adobe® Reader
Albert Guadan Has Created a Digital Menu for the use in the mobile app logistics industry for restaurant business simplification of menu usage with mobile devices.
Albert Guadan Has the technical sKill to install
API ( Application Program Interface )
. One of Alberts
API
is His Very Own Guadan BitCoin Machine.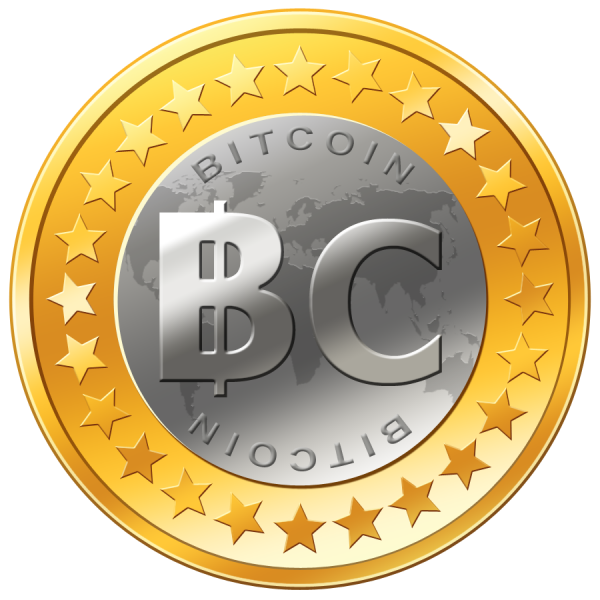 —————————————————————————————————-
http://www.consciouslifeexpo.com/..feb-13-panels/f13-p-hemp-panel.html
                 Albert Guadan  on the Industrial Hemp discussion Panel 
from Conscious Life Expo 2013, The Visionary Conference
"Why use up the forests which were centuries in the making and the mines which required ages to lay down, if we can get the equivalent of forest and mineral products in the annual growth of the hemp fields?"
-Henry Ford of Ford Motor Company
Industrial hemp is a cultivated, low-THC variety of Cannabis. It is grown for its seeds, oil and fiber. Join this panel of Hemp experts and activists for a lively discussion about Hemp as a truly a wonder plant. There are over 25,000 confirmed uses for hemp that include clothing, paper, plastic alternatives, building materials, nutrition and much more. Hemp seed contains more essential fatty acids than any other source, is high in B-vitamins and is second only to soybeans in complete protein. Hemp produces more pulp per acre than timber on a sustainable basis, and can be used for every quality of paper. The hydrocarbons in hemp can be processed into a wide range of biomass energy sources, from fuel pellets to liquid fuels and gas. Ford, GM, Chrysler, Saturn, BMW, Honda, and Mercedes are currently using hemp composite door panels, trunks, head-liners. Amendment 64 just passed, allowing for the cultivation of industrial hemp in Colorado. Farming industrial hemp in the US will provide manufacturing jobs, expand green initiatives, and provide our struggling agriculture industry with a cash crop that can be grown across the country.
Steve Levine
(
steve@thehia.org
) currently serves on the Board of Directors of both the Hemp Industries Association (www.HempIndustries.org) and Vote Hemp (www.VoteHemp.com). He also is working with the 4th annual Hemp History Week national campaign June 3-9, 2013. (www.HempHistoryWeek.com)
John Trudell
is the creator of Hempstead Project Heart (Hemp Energies Alternative Resource Technologies) with Willie Nelson. Hempstead Project Heart is an attitude about creating awareness of the many uses of hemp as way of establishing a green economy in America. Please visit
www.hempsteadprojectheart.com
John W. Roulac
is the founder and CEO of Nutiva®, the world's leading brand of organic hemp foods and coconut oil. John is author of four books on hemp. In 2001, he successfully sued the U.S. DEA to keep hemp foods legal. Founder of Hemptech.com, he published six books and reports on hemp and founded four nonprofit ecological groups.
Albert Guadan
of Hemp Technologies handles business development and sales in Sacramento, California, helping to educate the community in using Industrial Hemp and Lime materials, as well as our other natural, sustainable products. Well versed in current affairs, world policy and economics.
http://hemp-technologies.com
Lawrence Serbin
has been in the hemp industry for 23 years. He is the President and Owner of Hemp Traders, the countries largest supplier of hemp fiber products such as textiles, twine, yarn, and rope. He is also the Vice President of the Hemp Industries Association
VIDEO TICKET PRICE: $2.99
Running Time: 115 min
Source
________________________________________________________________________________________________________________
————————————-